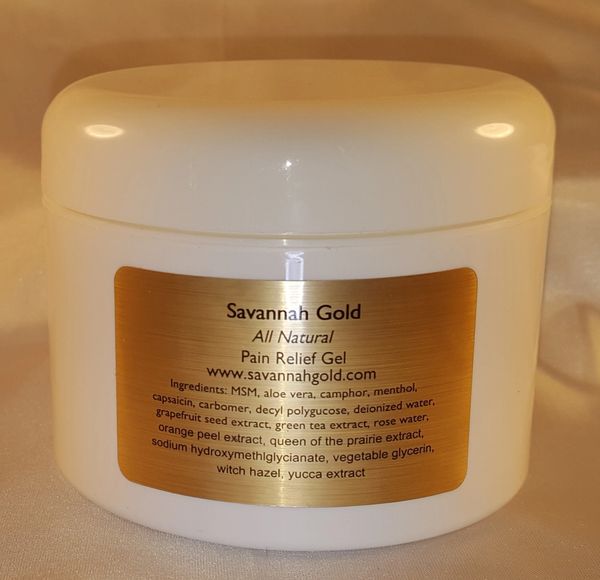 Pain Relief Gel Large
This 8-ounce Jar contains our exclusive all natural pain relieving gel.
This is just a short list of ailments Savannah Gold helps.
Arthritis          Back Pain          Bone Spur Pain
Bursitis          Carpel Tunnel    Fibromyalgia
Gout              Headaches        Knee Pain
Lupus            Muscle Pain       Neuropathy
Plantar Fasciitis             Restless Leg Syndrome
Sciatica          Shingles             Sprains                                                         

Use this product to relieve your pain in 60 seconds. Pain Relief usually lasts 6-12 hours.

Simply rub on where the source of your pain is located.

Reviews
Featured Products